EXPERTS IN SAFETY NETTING IN LONDON
Safety Netting in London
Welcome to Safety Netting in London, we are a well established company that specialises in providing a wide a wide range of fall protection safety solutions for construction sites. Our services range from safety netting, rope access, scaffolding and much more.
Safety Net Solutions London was founded by professionals within the trade with the aim to provide those within the building sector with a range of safety solutions to reduce the risk of potential injury and deaths that could be caused by tradesmen from falling from a height whilst working on a site.
At Safety Net Solutions London we specialise in Safety Netting in London, we are able to design, supply, install and test a wide range of safety netting systems to ensure they are safe for your staff before they commence any job. Our team are qualified to NVQ level 2 standard and our safety netting in London is available 24/7. We are able to provide our safety netting for all size construction projects. If you would like any advice on the best way to increase the safety whilst working on your project then just give us a call. Our team are highly experienced and can provide you with the best possible advice regarding our safety netting in London.
Safety Netting London
If you are working within the building and construction industry then it is paramount that your staff are kept safe whilst commencing any building work and that you conform to the latest safety legislation. Over the years we have seen an increase in the demand for our safety netting in London, and it is now becoming a must for all types of construction sites where workers are working at a height and there is a risk of falling.
Why Choose Us?
Our team are fully qualified (NVQ Level 2)
We offer a hassle free 24 hour service
Chas Approved Contractor
We are an IPAF member
Competitive prices available
We offer free quotes & safety advice
Professional Safety Netting in London
At Safety Net Solutions London our team are experts in providing Safety Netting in London. We are able to offer a wide range of safety products for your construction site, many of our products & safety netting have won awards within the industry and have become a preferred safety solution for ensuring the safety of employees whilst working on site. Our safety netting is now a very popular safety solution that is used on sites across the UK.
Our safety services not only include safety netting but also various other safety products including airbags, polythene overlays, bird netting along with being able to erect all types of scaffolding structures to meet your requirements.
If you would like further information regarding our safety netting London then please do not hesitate to get in touch with a member of our team today. We are able to provide you with any advice that you may need along with a free no-obligation quotation.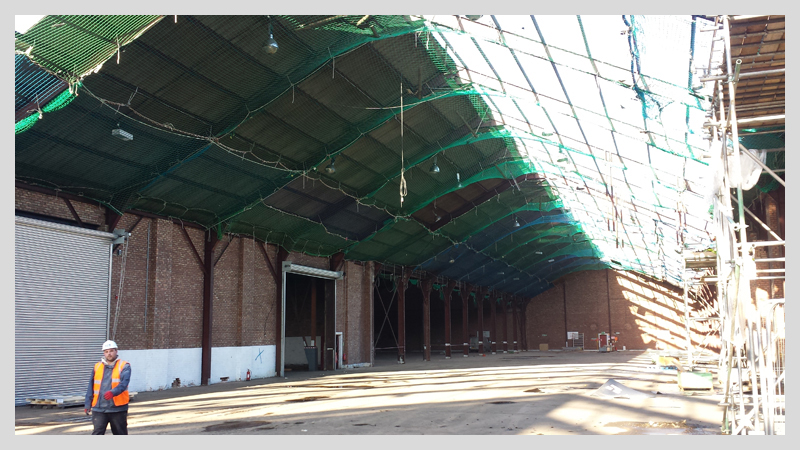 Well Established Company
NVQ level 2 Qualified
Competitive Prices
Highly Experienced Team
Free Quotes & Safety Advice
Safety Netting
Safety Services
Rope Access
Scaffolding Solutions
And much more...
0203 5071729

safetynetsolutions@btinternet.com